Purge Culture has the best mens EDC outfits in 2021. Our clothing line is 💯% exclusive and cannot be found at local stores. We have the best high-quality EDC outfits for guys.
Let's take a look at the EDC outfits for men that we have to offer.
Mens EDC Outfits 2021- Fiber Optic Clothing
Our fiber optic clothing is designed to catch the light at night. From our Mens EDC outfits catalogue, this is the flashiest material.
Vests & Tank Tops are the perfect EDC Guy outfits
If you want to be comfortable & look cool wearing EDC guy outfits in 2021, you should go with a vest or tank top. They keep you cool and comfortable when it's hot outside.
The best thing about our tank tops is that you can mix and match them with any lowers from our EDC guy outfits.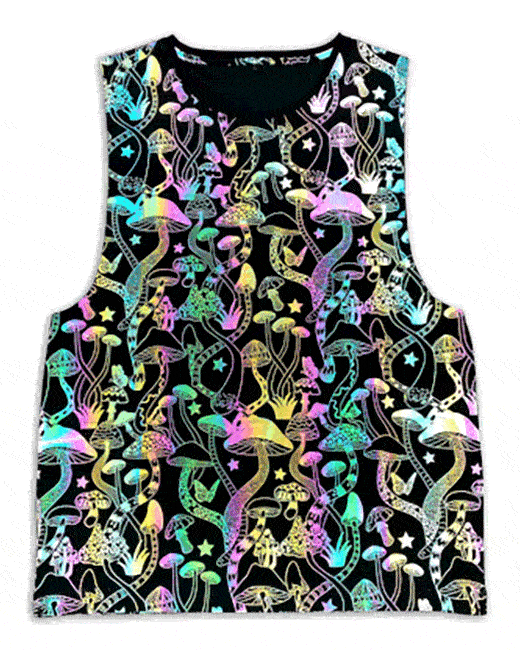 Bandanas, Masks- New norm in EDC outfits for men
Wearing an EDC face mask very important for any person attending an EDC festival. It is unimaginable to attend festivals these days without a mask. In 2021, every EDC outfits for men needs to have a bandana or a face mask.
Our EDC face mask is the cherry on the cake because it not only looks cool but also protects you from the virus. We offer a wide range of options including reflective face masks, a fully app customizable face mask, and unique bandanas to perfectly match the EDC outfits for men.
Why should you wear face mask / bandana at an EDC?
Protects you from heat & dust.

Can be easily paired with any outfit.

And most importantly, they look cool.




Tshirts- Most Lit 🔥 EDC clothing for guys in 2021
Our tees in the EDC clothing for guys collection are timeless classics that never go out of style so you can wear them year after year without having to worry about being trendy.
Our EDC T-shirts fit well and look good too! They are made from high-quality materials that feel soft against your skin while looking sharp on the outside.
EDC Outfits for Guys can Never be completed without shorts
These EDC shorts are a must for any man's closet. We have the best type of shorts that are specially made for EDC outfits for guys- including rainbow reflective, white reflective, and designer shorts. Our collection also includes tie-dye shorts and zebra shorts.
Made to withstand wind and rain, our reflective shorts are your best friends with bold colors and printed stripes that will never fade. We can't help but smile at those who make a statement in our thoughtfully detailed garments that you'll want to wear every time you think of shopping for EDC outfits for guys.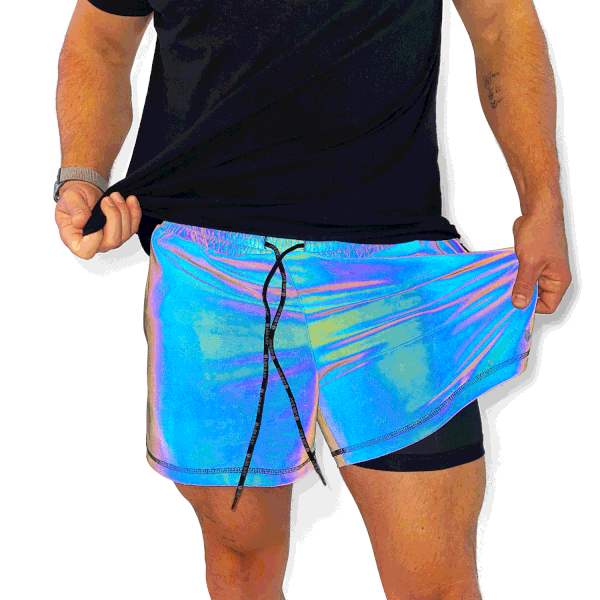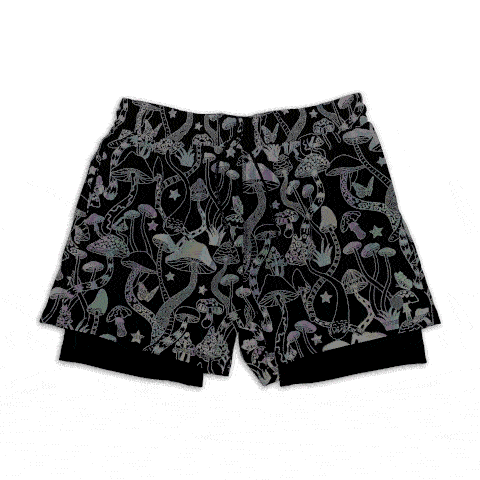 EDC outfit ideas for guys with shirts that make you stand out!
We have a wide selection of high-quality, durable, and comfortable shirts in EDC festival outfits. Our EDC shirts are made from 100% cotton, which is great for everyday wear and are easy to maintain. They come in a variety of colors that will match any outfit you're wearing. Our glow in the dark shirt is a new addition to the list of EDC festival outfits.
At an event as big as this, be it in Miami or Las Vegas or anywhere else, you should opt for clothes that look good on you. That's why we offer sizes ranging from small to 7XL so there's something for everyone. Plus, with free shipping on every item in the Mens EDC outfits collection, it won't cost you anything extra to get these amazing EDC festival outfits delivered right to your door!
Jackets & Windbreakers- 10 EDC men outfits to get you started
One of the most fashionable jackets this winter, we know because these have sold out. Our Jackets are perfect for winter festivals as they will keep your warm and will intensify your men EDC outfits.





B & W Reflective Designer


Accessories For Mens EDC outfits 2021
Mens EDC accessories are very useful at carnivals, festivals, raves, clubs. The accessories include LED app conttolled glasses, Kaleidoscope Glasses, led tie, led bow tie, fiber optic tie, laser gloves and lighsaber.
What to wear to EDC guys- joggers or pants?
If the weather is going to be cold when you are attending a festival, just get yourself some joggers. We have some comfortable joggers and pants that would surely enhance your EDC costumes men.
Drawstrings / Backpacks- An important addon to EDC costumes for guys
Be Portable for Parties and Raves with our backpack collection that are a great addon to EDC costumes for guys. These backpacks are not only fashionable, but also great for carrying all of your
EDC
gear.







Guys EDC attire is complete with caps and hats.
Headwear and caps are essential in EDC attire guys. These caps and hats complement your men EDC outfits.
Footwear are the secret of Luxury in any EDC men outfit
Fiber Optic Shoes inspire confidence with their futuristic look, built for comfort and lightweight performance. This shoe is perfect for EDC male outfits or for daily wear.
Fannny Packs & Chest bags come Handy in EDC clothing for guys
For men, fannny packs and chest bags are great for carrying essential items like passport, cell phone, keys, etc. Our fanny packs are deigned to compliment the EDC clothing for guys.
In the end, I just want to say that with any of the above EDC outfits for men that you choose, the main goal is to be as comfortable as possible. This is more important than anything else because in the end it is you who has to wear the edc guy outfits for hours. Also, keep in mind that you have to dance and have fun at the same time so your clothes should make you stand out. So it is very important that you wear clothes that are extraordinary and that is where we help you in selecting the most comfortable mens edc outfits.