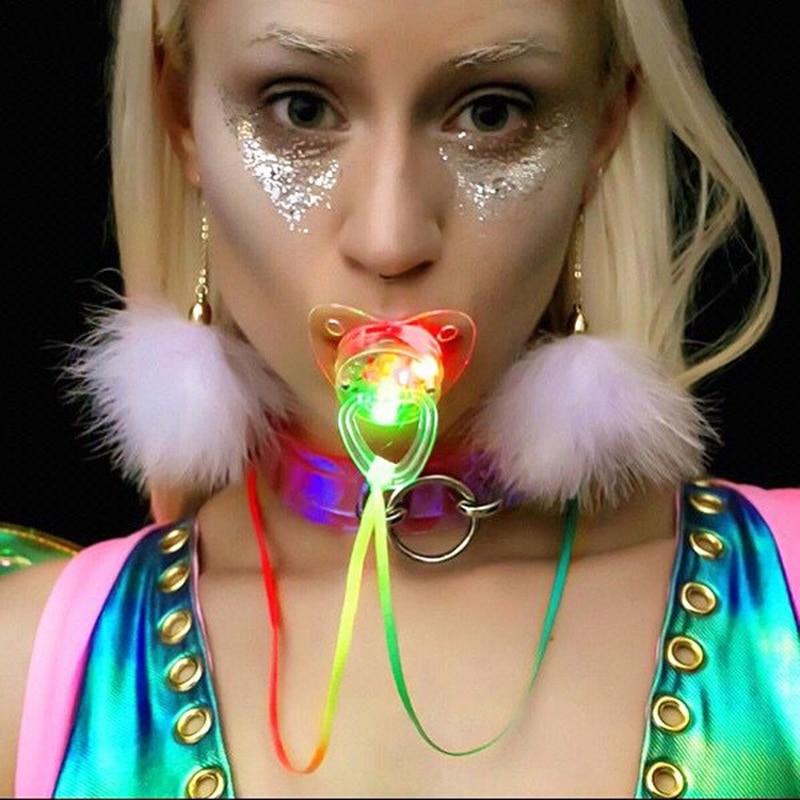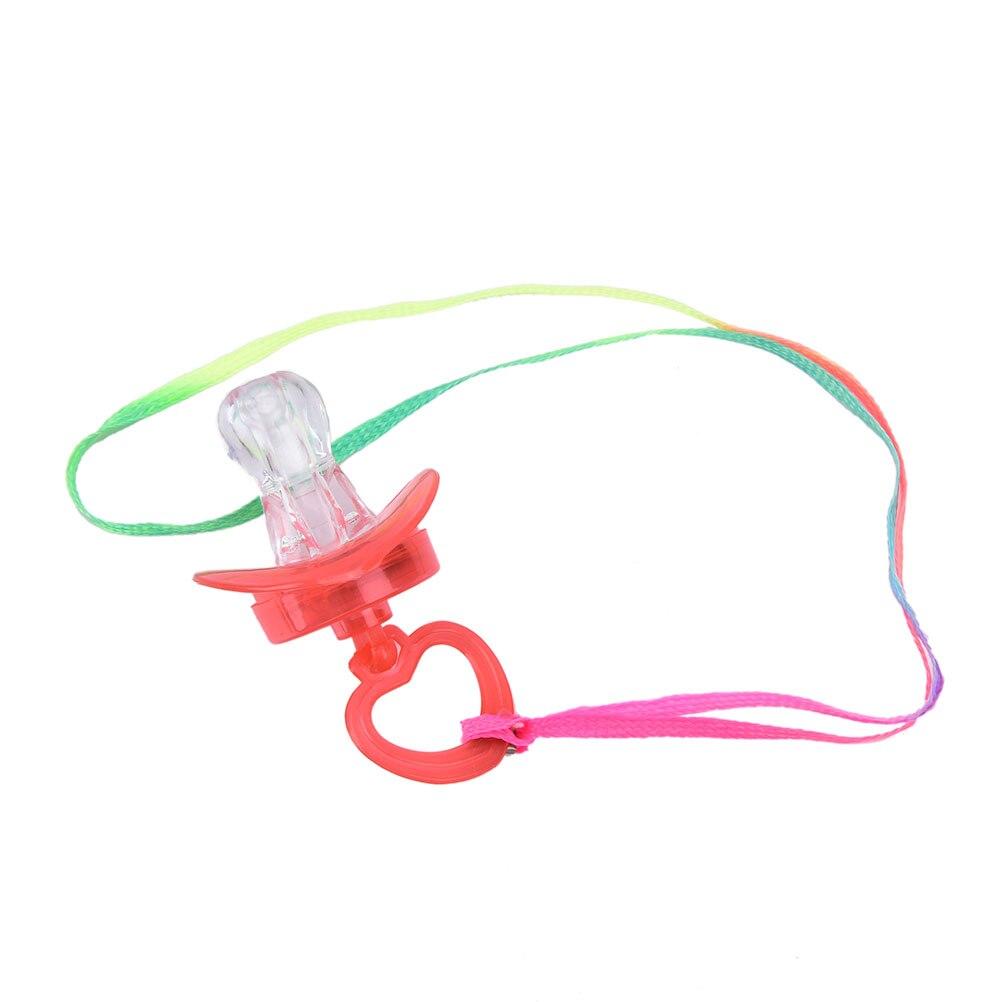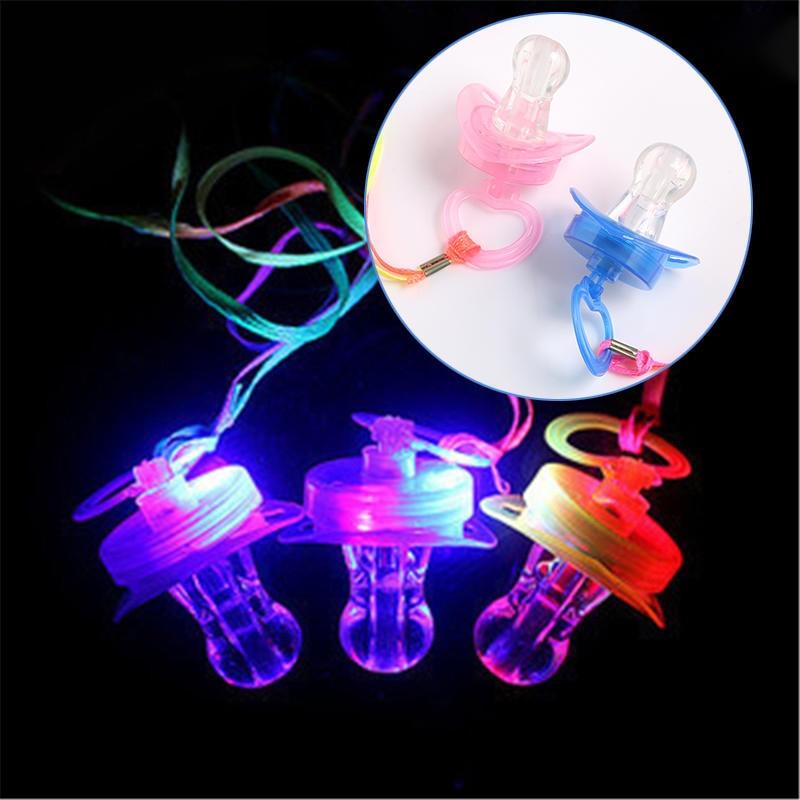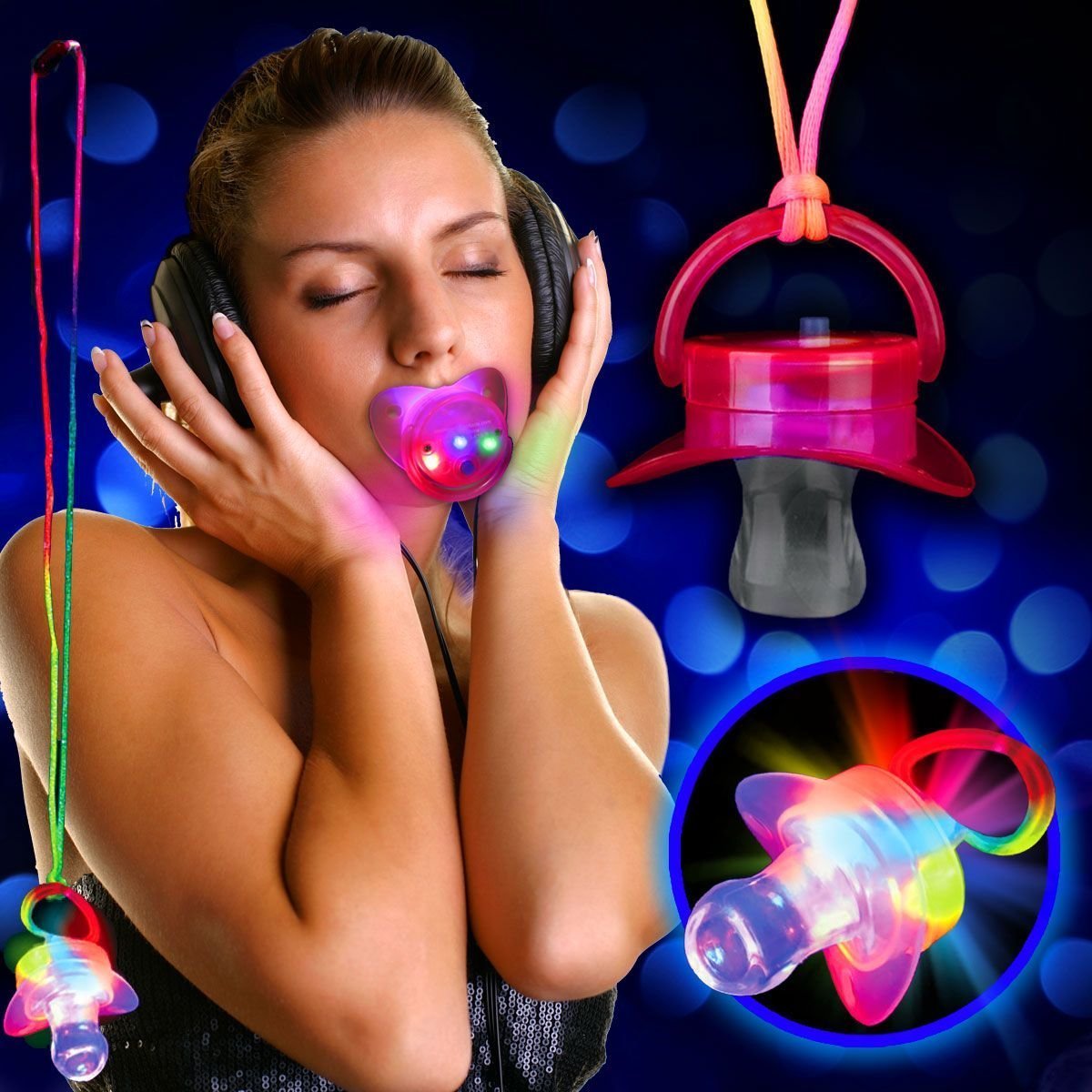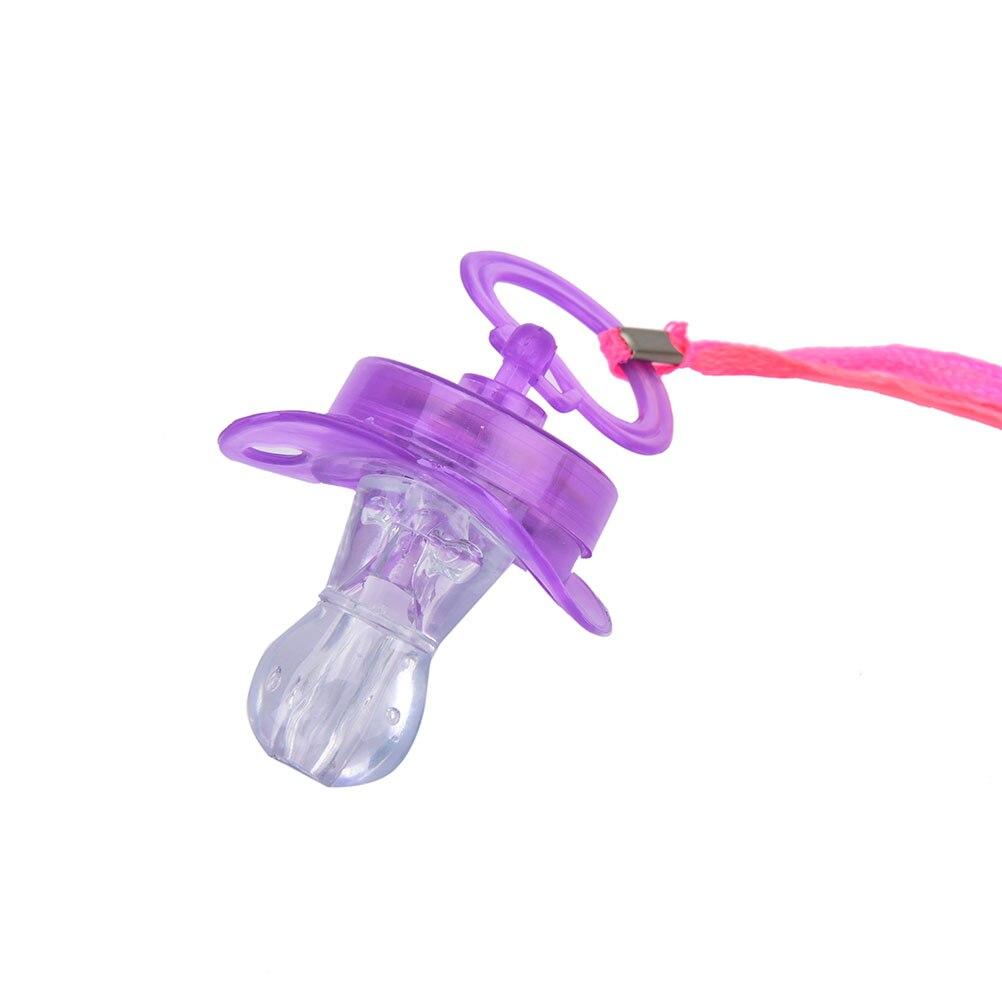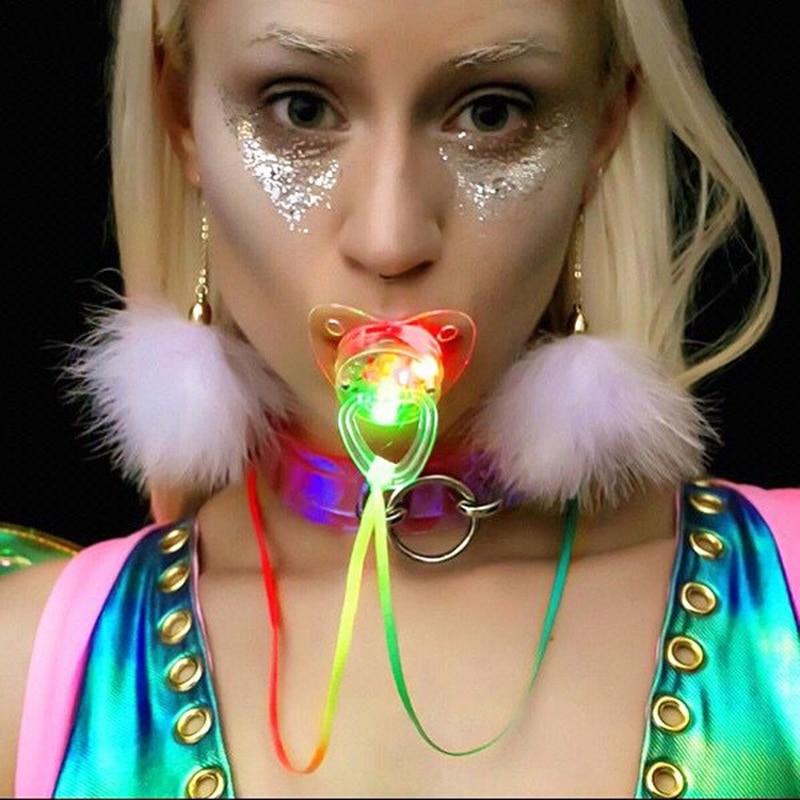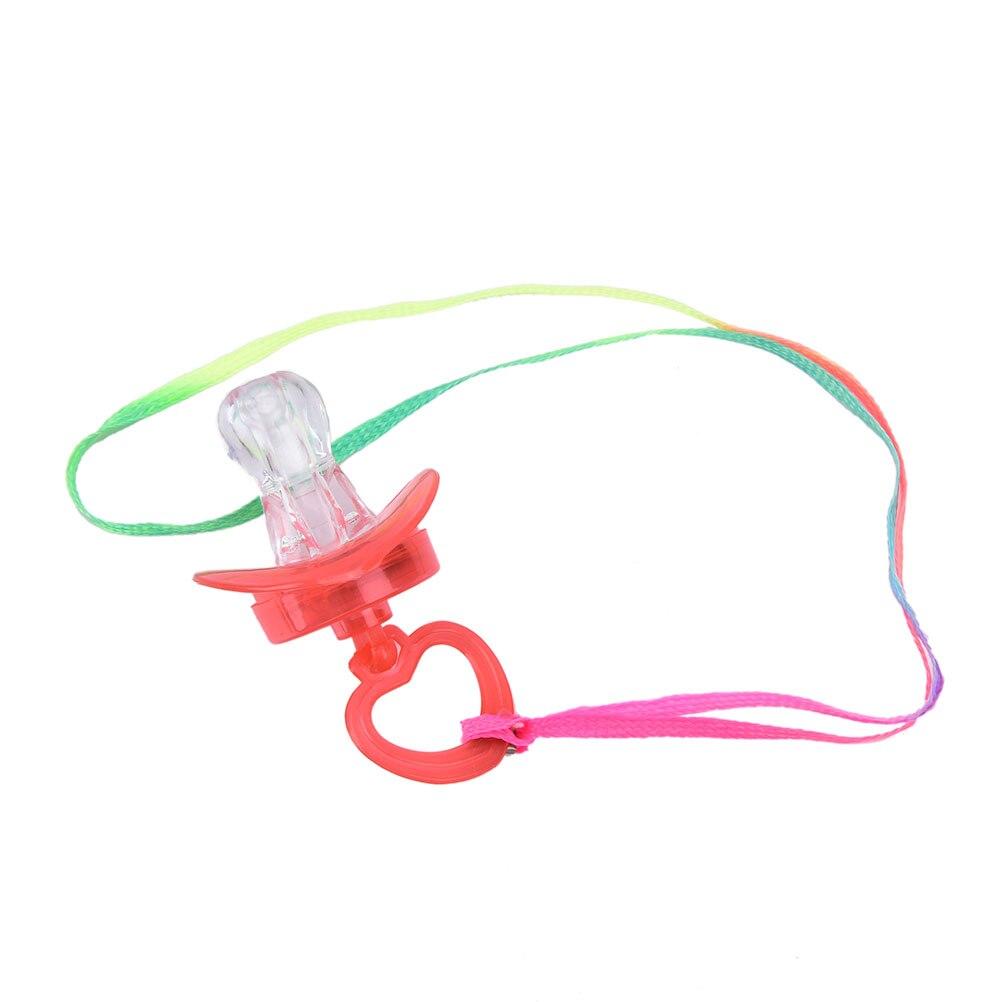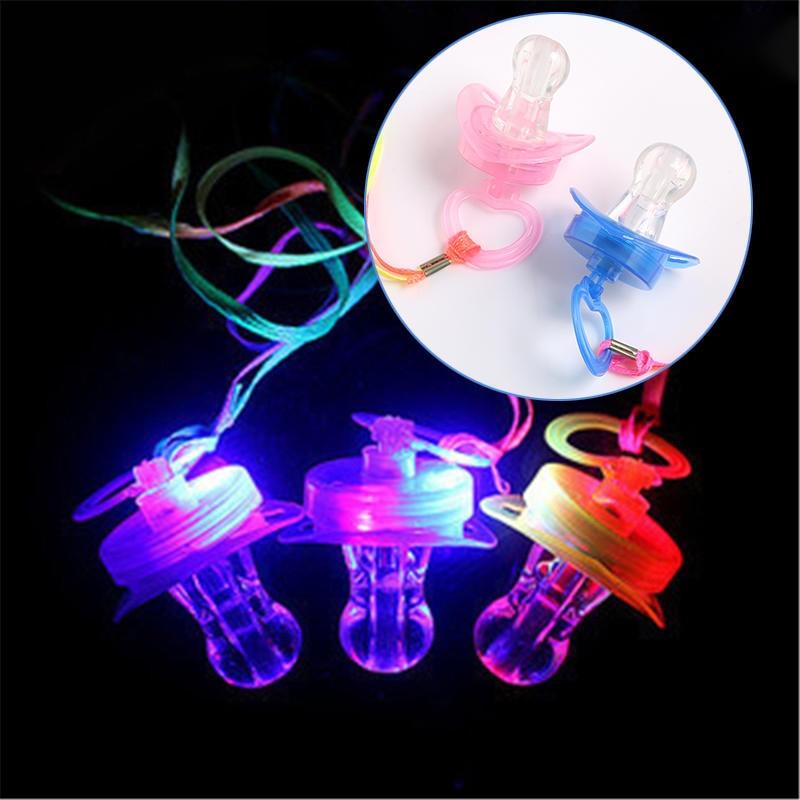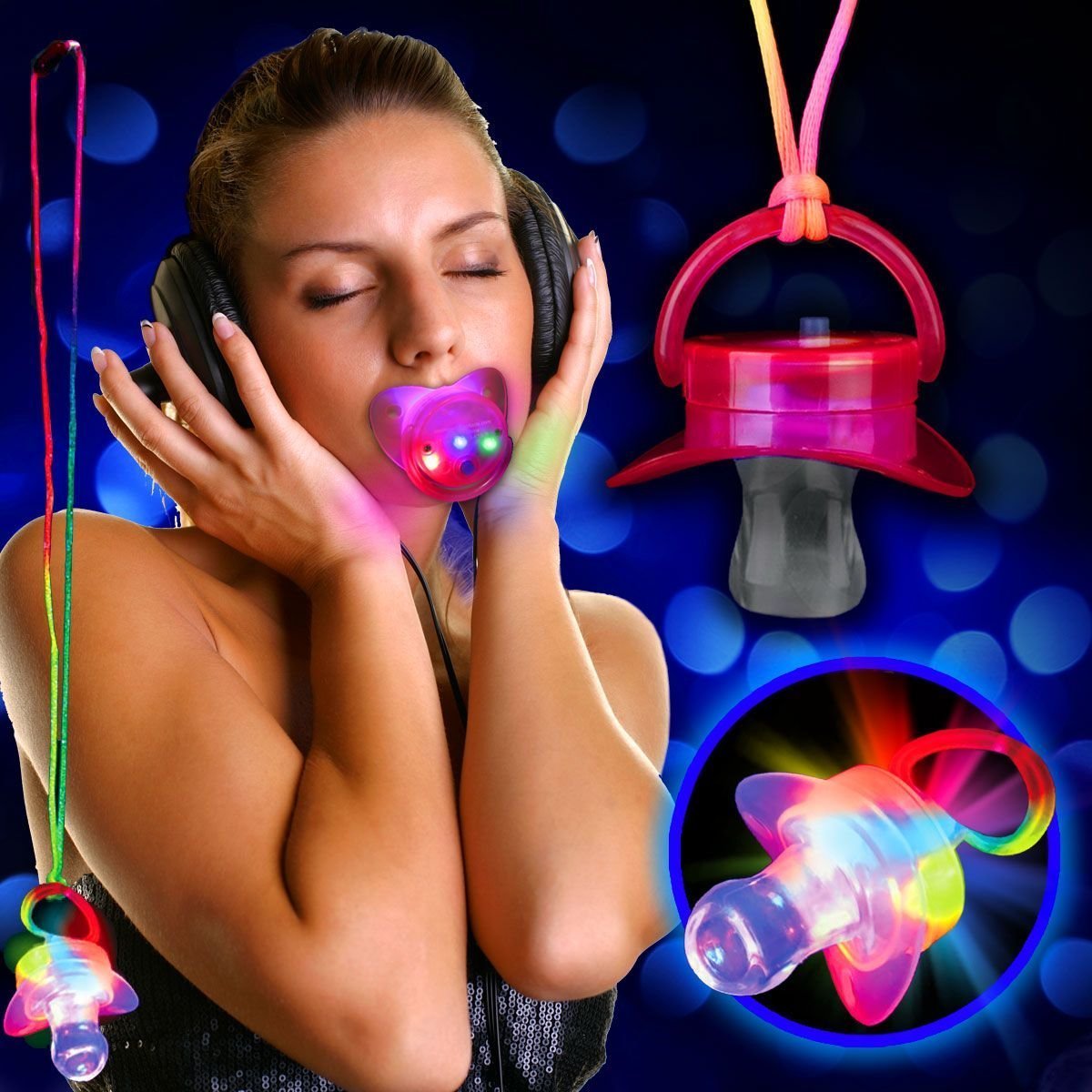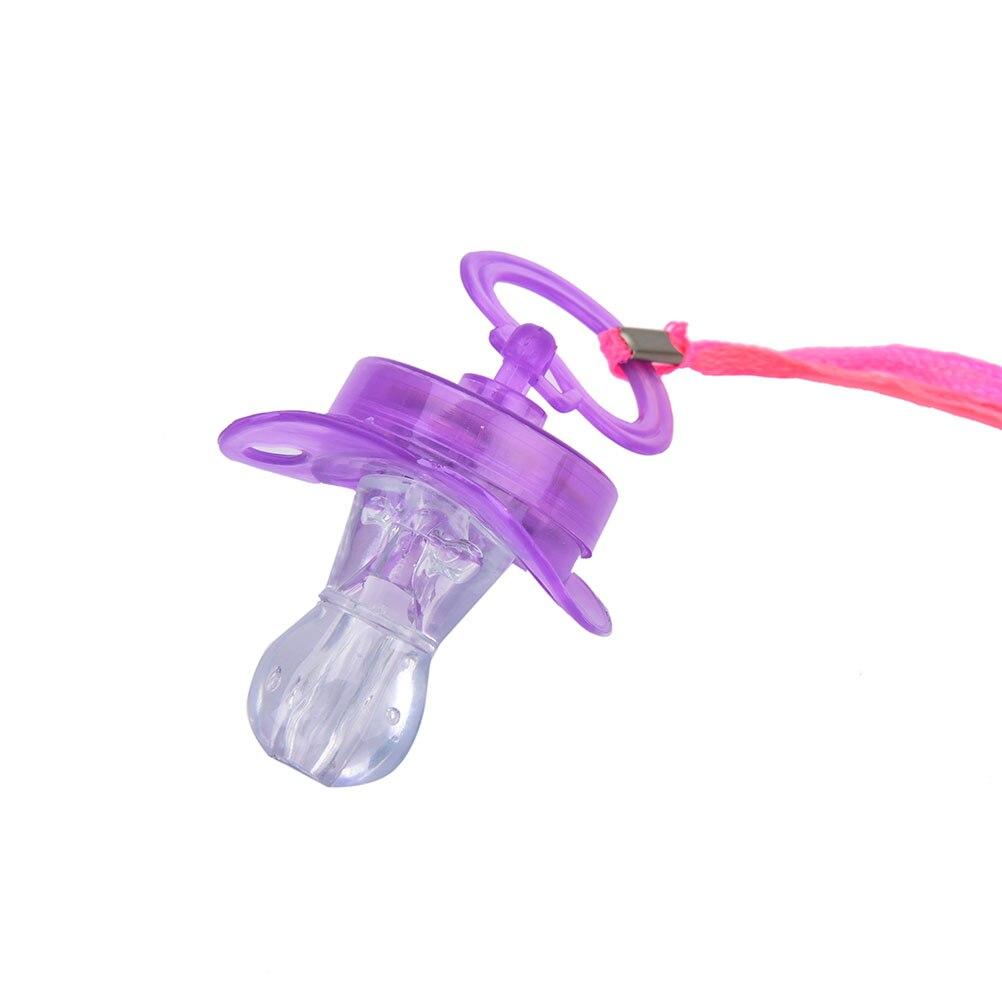 Our high quality LED Rave pacifiers are a must-have accessory for every Festival or Rave goer.
The mouthpiece is made of silicone and not plastic, which is completely safe 💯. 
Features:
✔ Long-lasting battery (8 hours approx).
✔ Soft Silicone Mouthpiece.
✔ Can be worn as a Necklace, Ring.
✔ Multi-Color Led Pacifier.
✔ 3 AG10 batteries are included with the pack.
🕺 No need to carry it- Our Rave pacifiers come with a colorful string which you can wear it as a bracelet or as a ring 💍.
🔛 Has the ON/OFF button so you can save some battery.
Note- The battery is already included with the rave pacifier and it usually lasts for 8 hours.