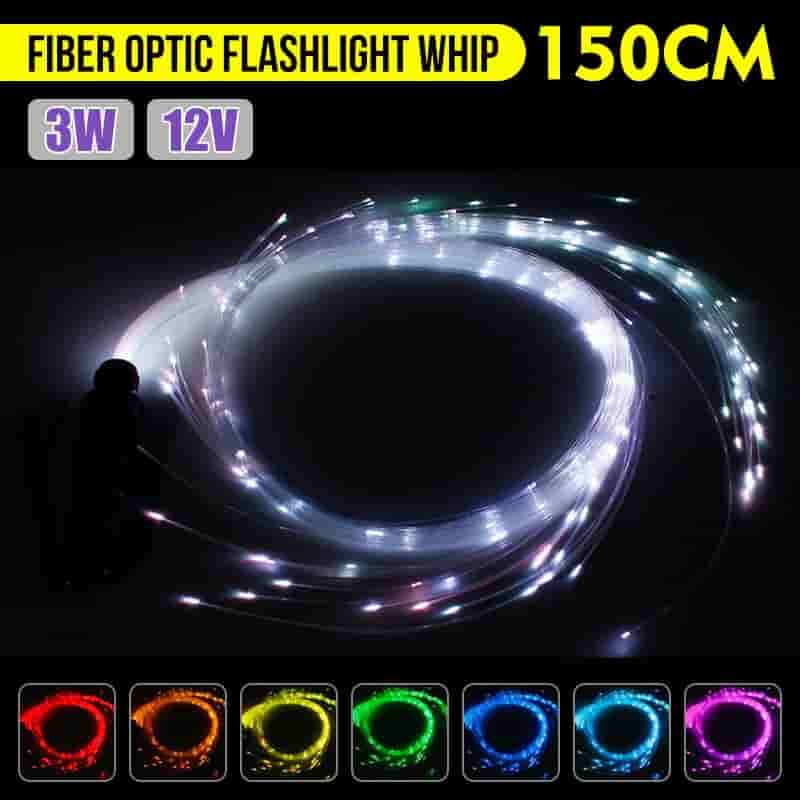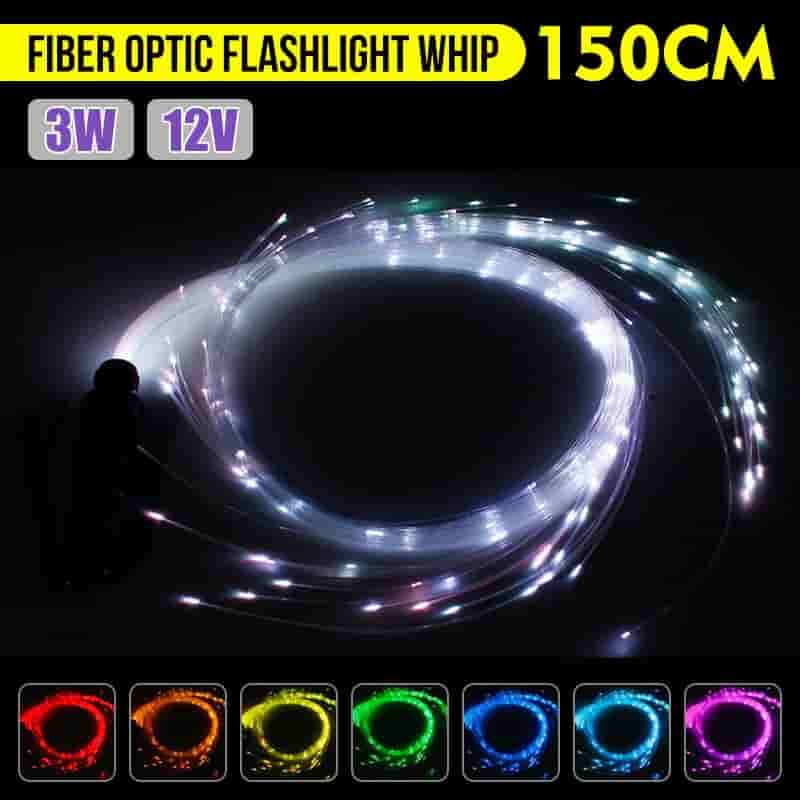 This LED Whip has 40 color-changing modes. Amongst them, 10 modes are fading modes and 10 modes are single color modes. This is a full-sized (150 cm) Fiber Optic Whip. There is only one button to operate which makes it easier to operate. There is a slot for placing 3 AAA batteries, which makes it easily rechargeable LED whip. 
Specifications of LED Whip:
High Quality fiber optic whip.

Best for parties, performances, rave, theaters, etc.

40 different color modes.

3-hours of continuous working capacity when fully charged.