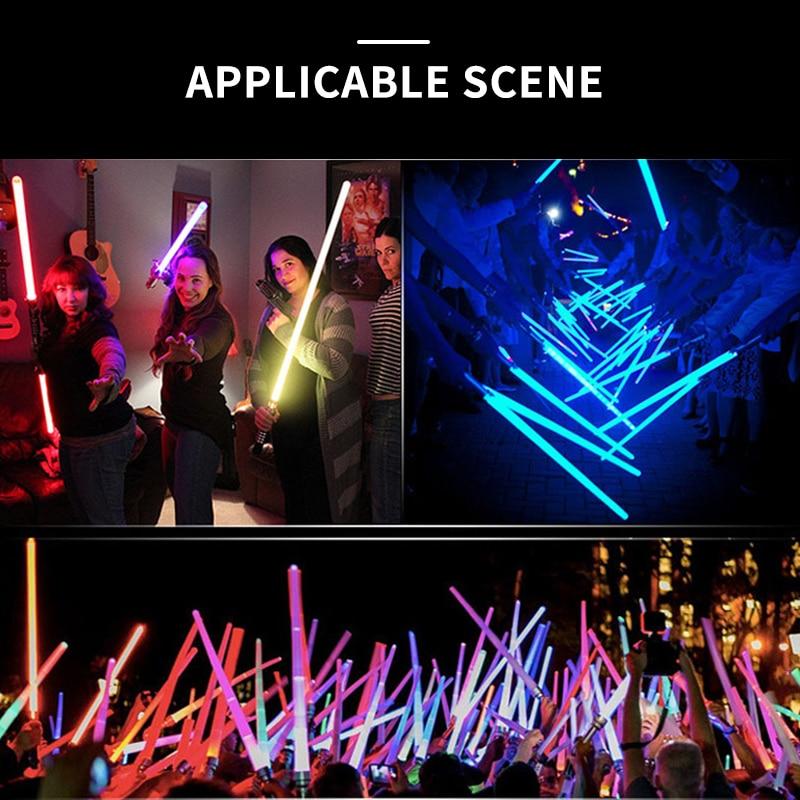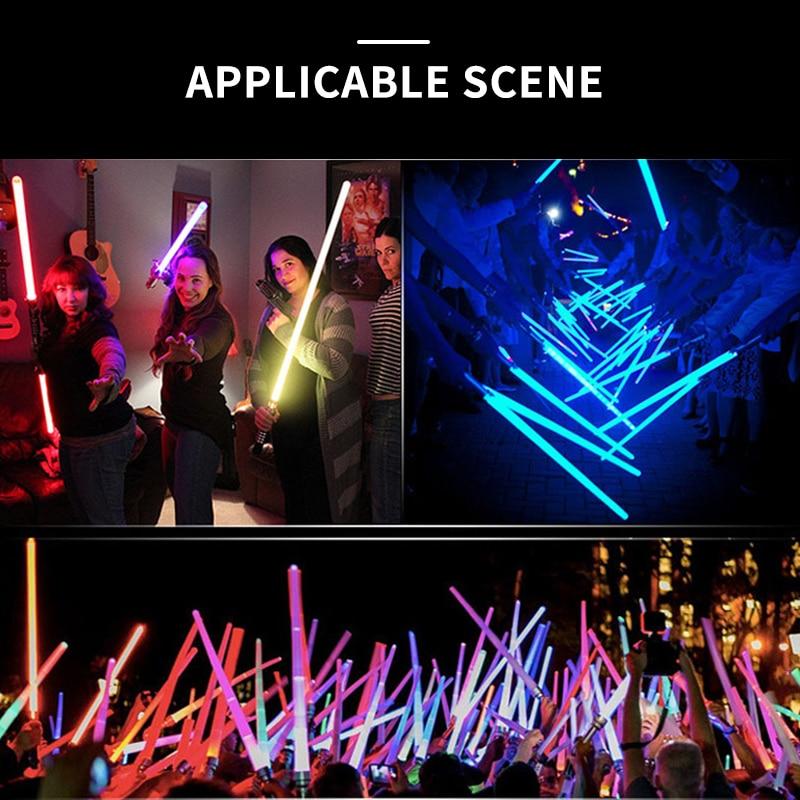 This Lightsaber rave would be perfect for night raves and festivals because they glow brightly in the dark. An affordable lightsaber is like a classic raving toy because it's cheap so you don't have to worry about carrying it back home.
People love taking it to the festivals & parties because they look so cool during the night.
Features of the Lightsaber Rave:
✔ 5 unique colors.
✔ High-Quality & Non-toxic plastic material.
✔ Easy to carry & easy to dismantle.
✔ Realistic Power ON/OFF light effects.
✔ Perfect grip for all hand sizes.
✔ Proper compartment for battery replacement.
✔ Perfect for Star Wars-themed parties & Halloween parties.
You can also merge two rave lightsabers into one piece as shown in the picture.