Purge Group Costume for Halloween
Make your Halloween party more exciting with our Purge Group Costume collection. We have designed them exactly like the purge movies so you and your gang can have the purge look together. 
We offer Group Purge Halloween Costumes that can make your group stand out from the crowd at your Halloween party.
Purge Group Costume with Purge Masks
Purge Group Costume are pretty popular since everyone knows that Halloween is all about dressing up and having fun. We at Purge Culture make it easy for you to find the perfect Purge Costumes for your group that you can wear at Halloween party!
The Purge Group Costume & the Purge Smile Mask- Perfect Combo
If you're looking for The Purge Group Costume, then we have the exact smile mask that the gang wore in the movie- "The Purge". We offer group purge costumes of all types that are perfect for any Halloween event.
Group Purge Halloween Costumes- Led Masks for a Classic Purge Look
Nothing can beat a Group wearing LED Purge Masks. Join in with friends and have a great time at your next Halloween party. Check out our Group Purge Halloween Costumes for more ideas on how to put together the perfect purge costume!
We have designed the costumes from the Purge Anarchy, First Purge, Purge Election year and the most recent Forever purge. Remember, there is no Purge without blood, so make sure to use fake blood on your costumes, regardless of the purge costume group you buy.
What Are the Best Purge Outfits for Your Group?
The purging crew were the scariest looking squad in movie- The Purge Anarchy. If you want your squad to rock the same outfits, we have them available! Basically the entire crew just wore casual hoodies but the most important elements in their clothing were the different masks that made them stand out. We have all the masks like the GOD & the Cross mask that were the most popular. You and your squad can dress up easily like them and be unique from rest of the purgers out there.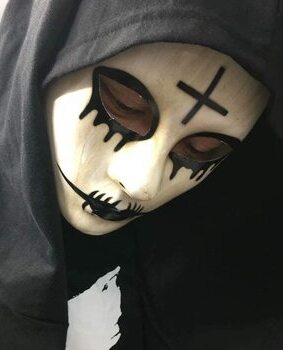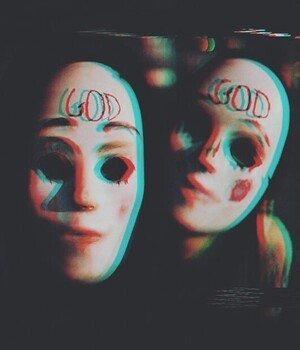 Group purge Costumes will make you stand out at your next Halloween party. Check them out today! Our group purge halloween costumes come in a variety of colors and sizes to fit everyone's needs. Make sure to check these out if you want something that screams "purge"! We offer all the costumes and masks from the first purge, purge anarchy to forever purge. The Purge group costume is our bestselling cotume since your squad has to only wear the purge smile mask and you are good to go. The Group Purge Costumes that we design are high quality and affordable, making us one of best sources for group purge Halloween costumes online today.