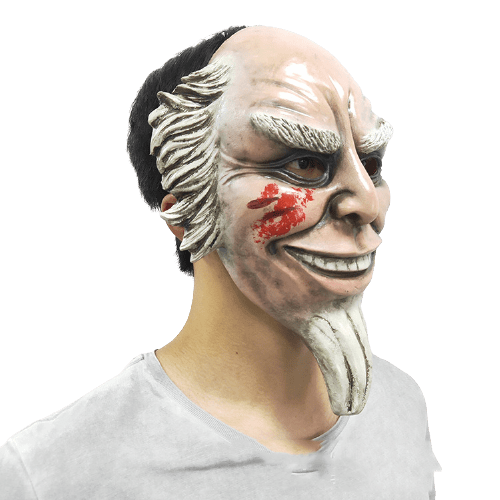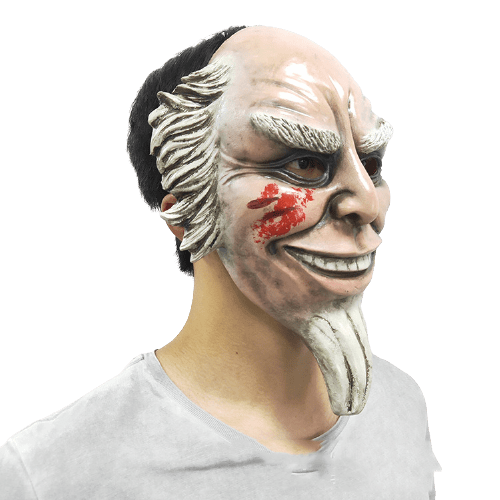 Now is the time to get out of the ordinary and order your Uncle Sam Purge Mask, which is one of the most impactful masks in The Purge: Election Year movie.
It is evident that children would like to have a fancy appearance at their Halloween party. There is no trick or treat in the Purge theme without the uncle sam mask.
Let's now check the basic features of the mask and how you can use it multiple times.
Features of the Uncle Sam Purge Mask:
Resin material- It gives more stability to the mask and permits no external water and humidity to pass through
Exact Replica- We at Purge Culture have managed to design an exact replica of the Uncle Sam Purge Mask.
Adult size to make it perfect for people who like the one size fits all-purpose.
Comfortable Head Straps- The head straps are comfortable for long hours usage.
FAQ's for the Uncle Sam Mask
A: We usually ship within 24 hours of placing the order & the delivery should take you around 7-12 days. And yes, we do ship worldwide.
A: Purge Culture always handles multiple orders together and ships them in time. You should have all the masks you have ordered on time for your Halloween party!
A: The Uncle Sam Mask cannot be washed with water, but it can be cleaned with a wet cloth.
What about The Purge Election Year Uncle Sam mask price?
The price of the Uncle Sam Purge Mask is only $34.95, which is the lowest bid for that kind of mask. The resin material that the mask comprises of is dermatologically tested not to irritate your sensitive facial skin. 
There is also no chance to have overactive hyperhidrosis to your facial pores since the mask allows fresh air to pass through and cool down the facial surface.
How durable is the Purge Election Year Uncle Sam Mask?
You don't have to worry about the durability of Uncle Sam Mask. Our customers that have tried it before say that you can clean it with a wet towel & looks like new. That should happen every time you remove the mask from your face after several hours of continuous use.
The mask is also durable to hits and scratches from the outer environment. Spillages coming onto its surface are not going to harm it at all. Uncle Sam Purge Mask is the real hot spot for this season!