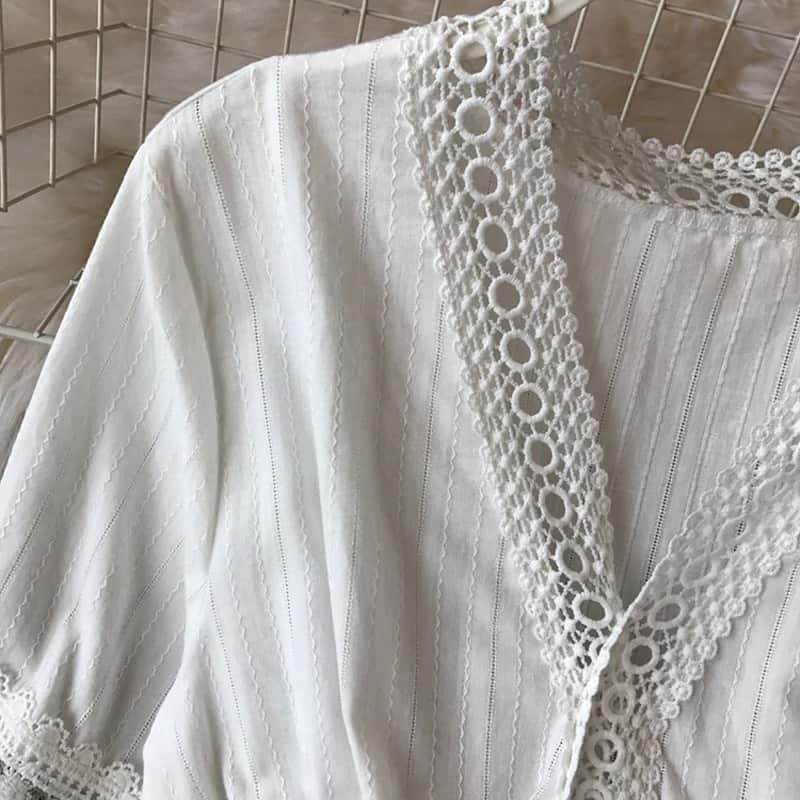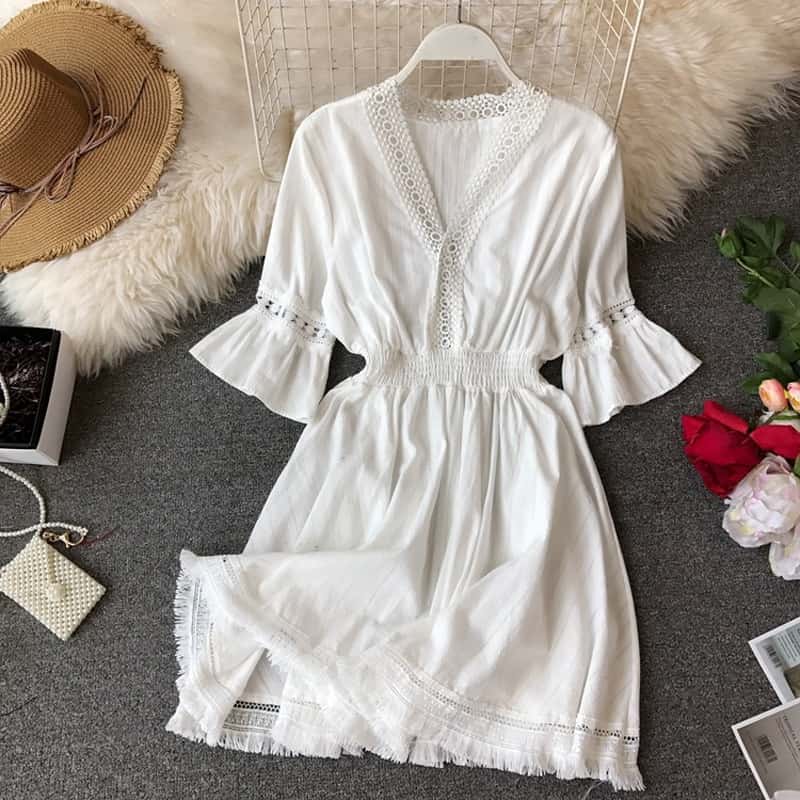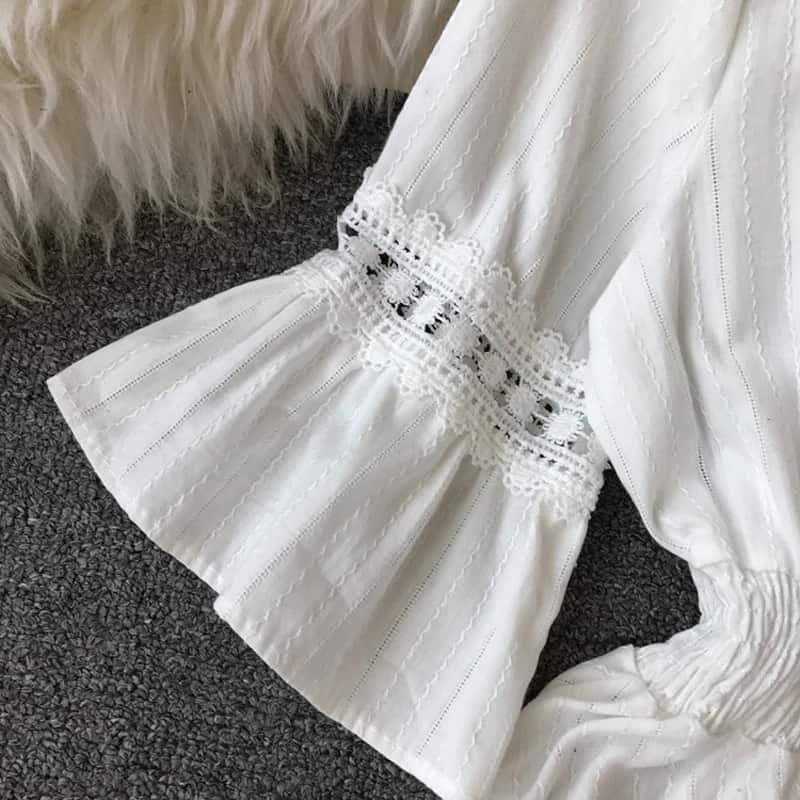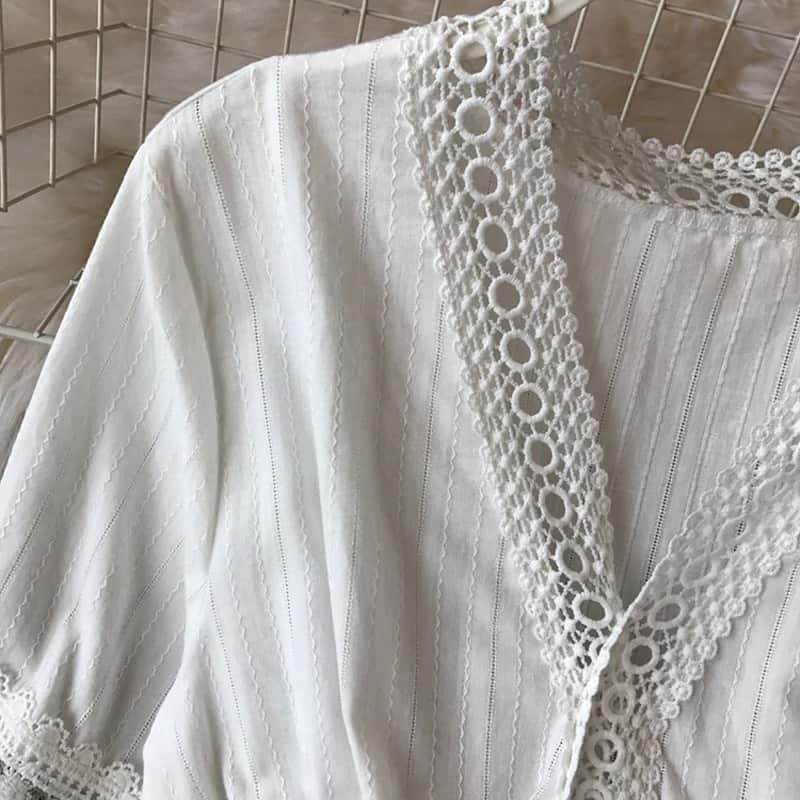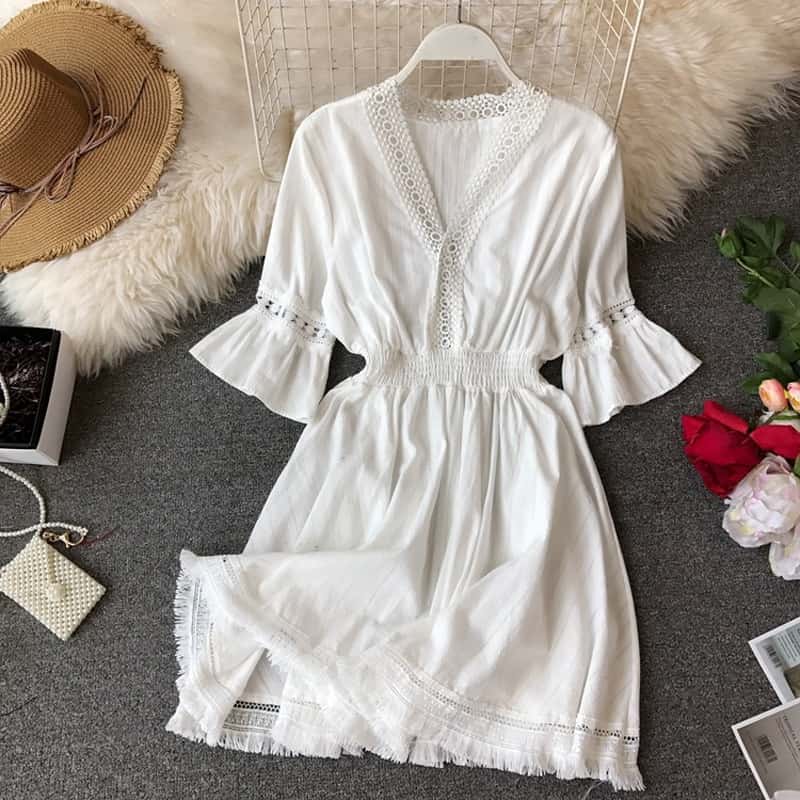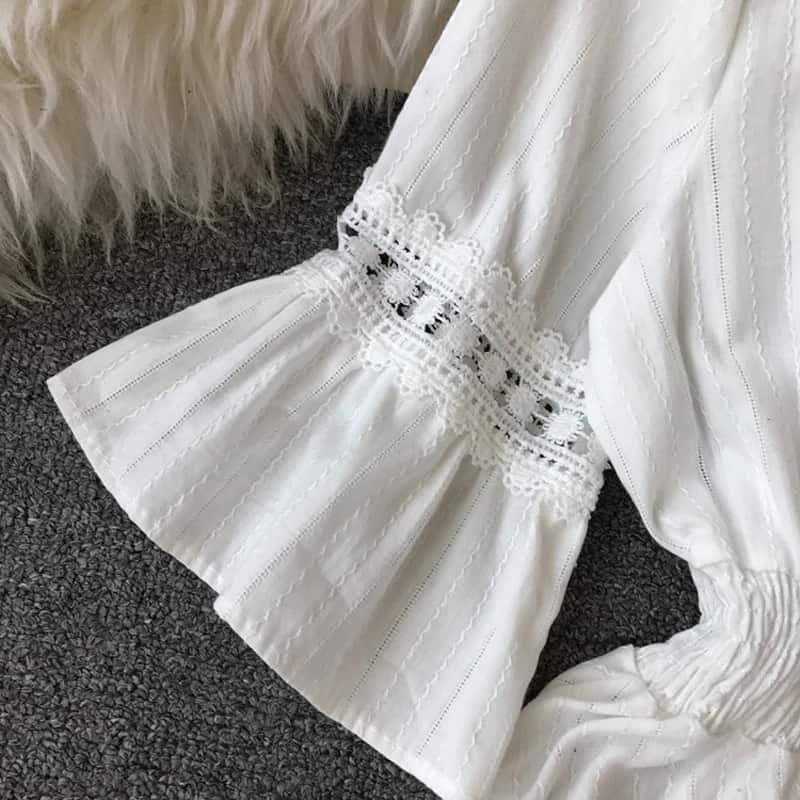 Our designers at Purge Culture have managed to create an exact replica of the white purge dress from the movie – The Purge. As you can see from the picture below, our purge dress looks exactly like the females wore in the movie.
Features of our White Purge Dress
Designed exactly like the movie.
Soft cotton material.
Not limited to Halloween.
If you want to dress up like the female characters in the movie, make sure to also wear our
Purge Smile Mask
along with this white purge dress and you will look exactly like them.
Much more than Halloween
You can also wear this dress anywhere regardless of Halloween. Our designing team made sure that it does not become a use & throw piece of clothing after the purge night.
Size- One Size. (Designed to fit the same size for all body types)
Length- 81.
Bust- 108.
Sleeve Length- 34.
Waist- 60-88.