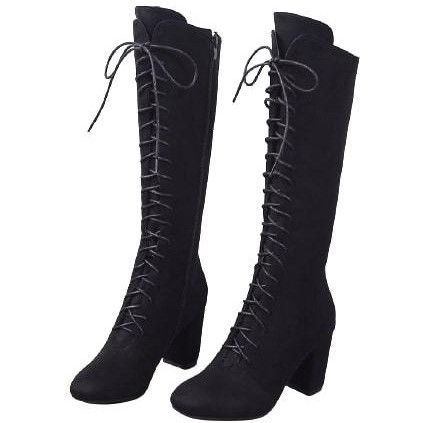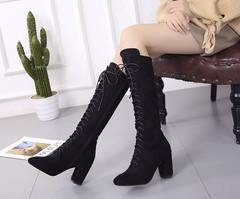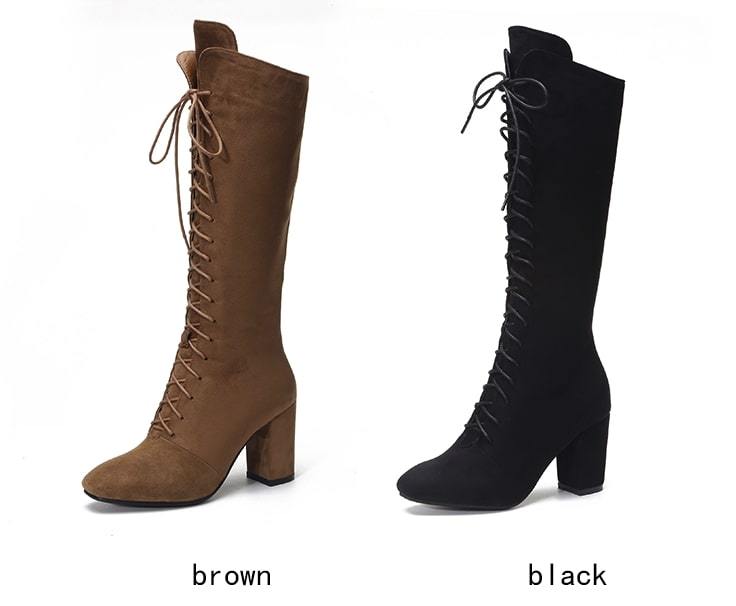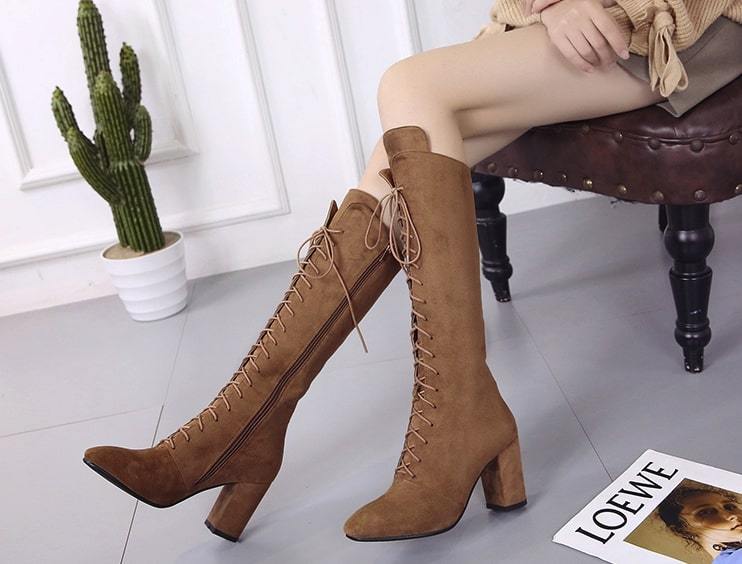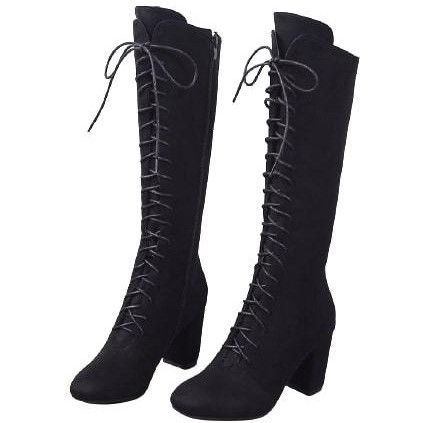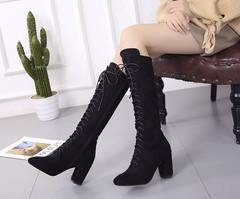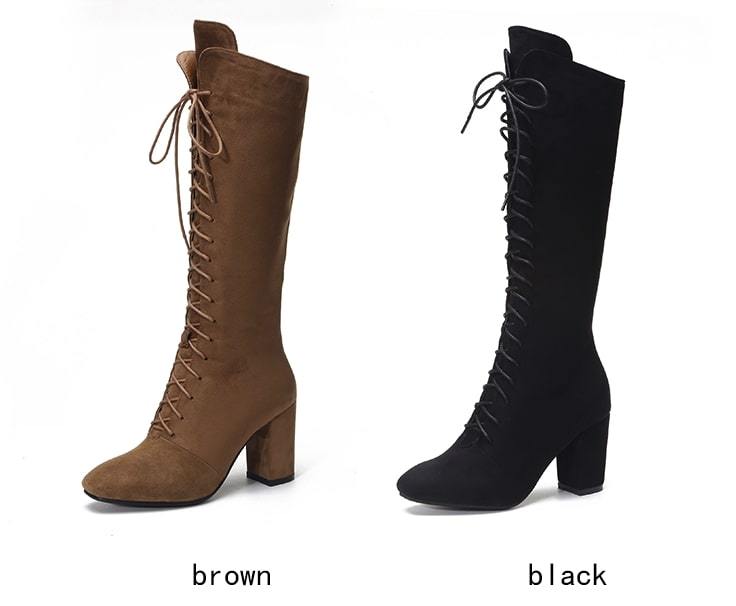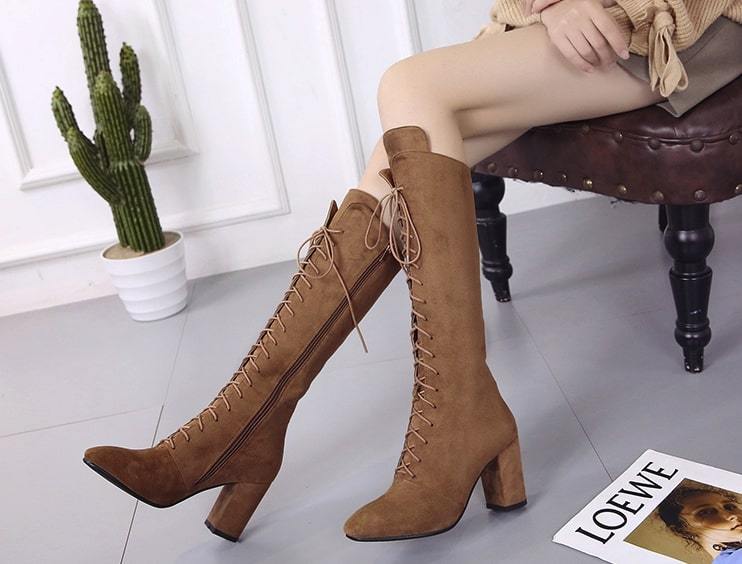 Purge Thigh High Boots (Candy Girl Shoes)
These thigh-high boots are specially made for the Candy Girl Purge Costume. If you look closely at the Candy Girl character in The Purge: Election Year, you will find out that Kimmy Granger has worn the same boots like the ones we offer here at Purge Culture.
Features of our Purge Candy Girl Thigh High Boots
✔ High-Quality Suede Material.
✔ 8 cm Heels.
✔ Wipeable with a clean cloth.
✔ Rubber Sole for great comfort.
Size Chart
| US SIZE | EU/RU SIZE | Heel to Toe (cm) | Heel to Toe (inch) |
| --- | --- | --- | --- |
| 3 | 34 | 22 | 8.66 |
| 4 | 35 | 22.5 | 8.86 |
| 5 | 36 | 23 | 9.06 |
| 6 | 37 | 23.5 | 9.25 |
| 7 | 38 | 24 | 9.45 |
| 8 | 39 | 24.5 | 9.65 |
| 9 | 40 | 25 | 9.84 |
| 10 | 41 | 25.5 | 10.04 |