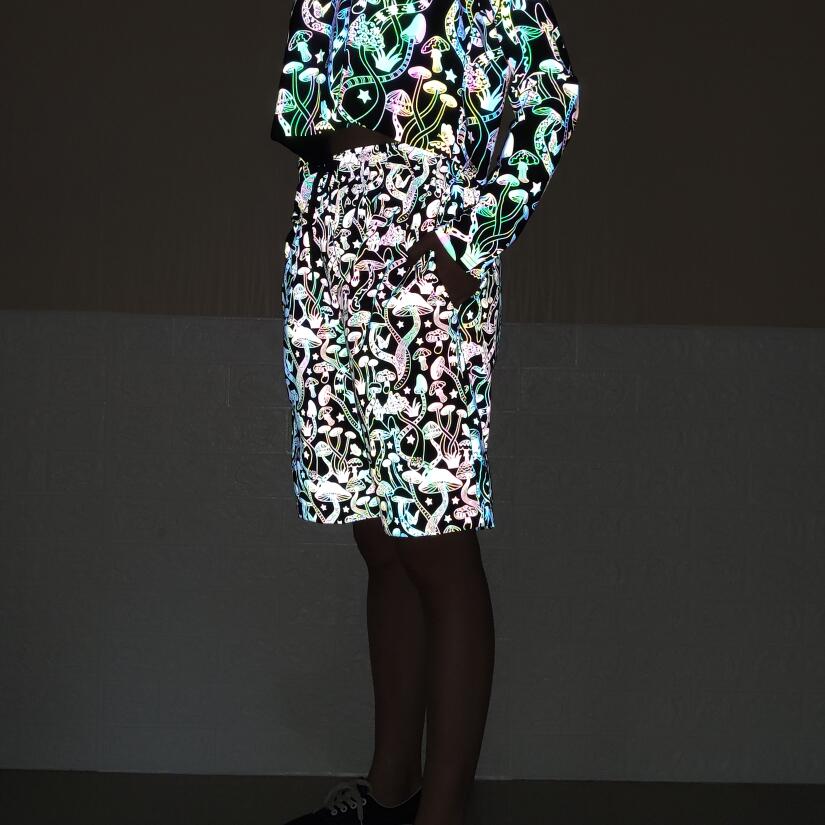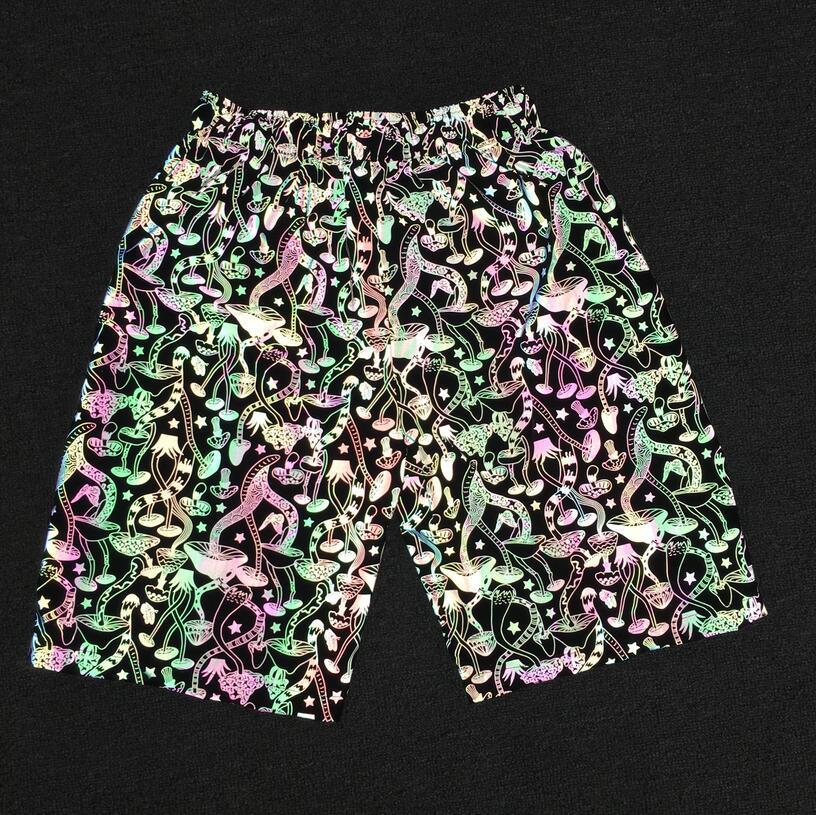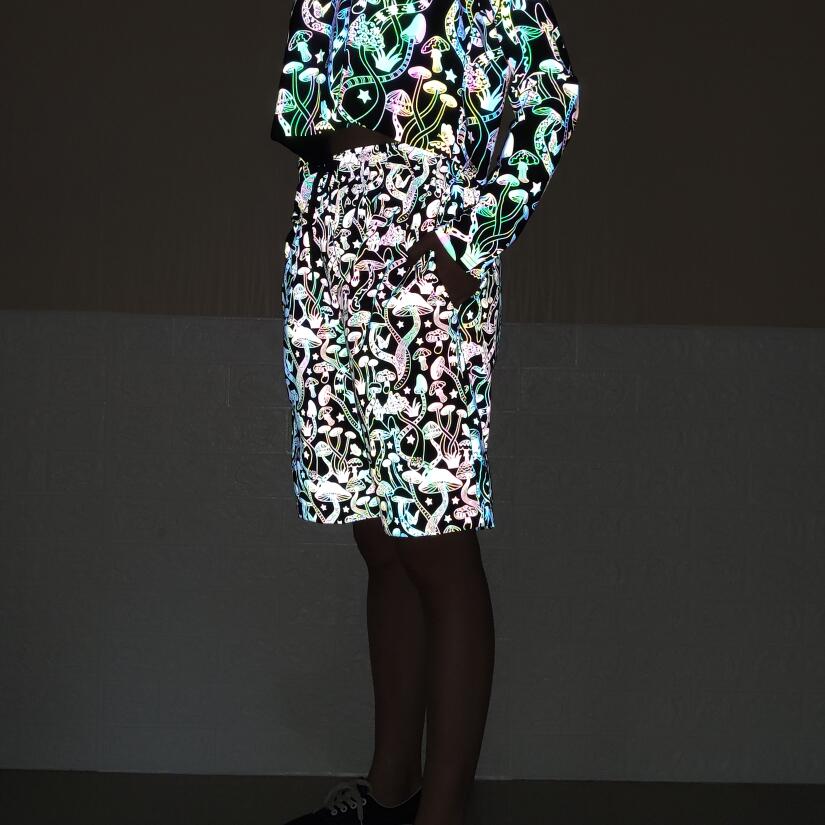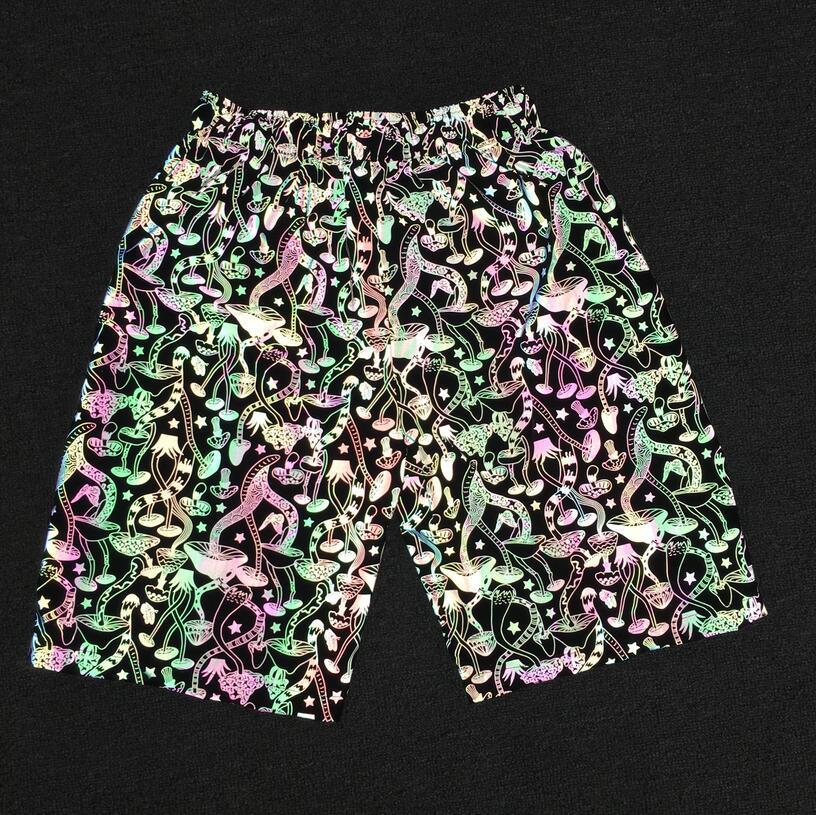 New Reflective Designer Shorts
Our new Reflective Clothing Line includes this Designer Reflective shorts. When paired with our Reflective Designer Jacket, they look super good. Also, the fabric is high quality, so you don't have to worry about that. The mushroom design looks so good on this shorts in the night and I bet this will be the most unique piece of clothing you have ever seen in raves and music festivals. 
Note: This product has Asian Measurements, so expect a 2-3cm difference while buying them.